GAS LOGS
Fireplaces are a favored feature for homeowners, and gas logs are a great alternative to wood-burning for a number of reasons: Maintenance and cleaning is still required but is much less cumbersome because gas logs produce less creosote and soot in the chimney lining which lessens the risk of a dangerous chimney fire.Today's gas logs are more realistic than ever! Ceramic logs are molded to look just like real wood logs. There are a number of designs to choose from-- from fresh split, to already charred-- as well as specific wood types such as birch, driftwood and oak. Our gas log kits also include glowing ember beds. Zone heating can be accomplished with gas logs sets. When zone heating, you only heat the part of your home that you are currently occupying. It costs less to only use the amount of energy needed for the amount of warmth needed.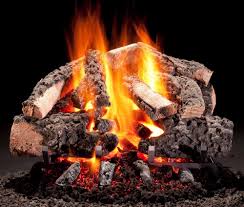 Vented Gas Logs
Vented and Vent Free gas logs are as different as night and day and are not interchangeable with your fireplace setup.
Vented logs operate more closely to a real wood fire than Vent Free. Vented gas logs must be operated with the damper fully open on a wood-burning fireplace, either masonry with a flu and chimney or a prefabricated firebox with vent pipe.
Vented gas logs provide the flame and coals that most closely resemble a wood fire. Vented gas logs will produce heat, however, they use more gas than vent free systems and have to be vented with significant portion of the heat going up chimney.
Woodland Timbers Radiant Log Set
Western Pine Vented Log Set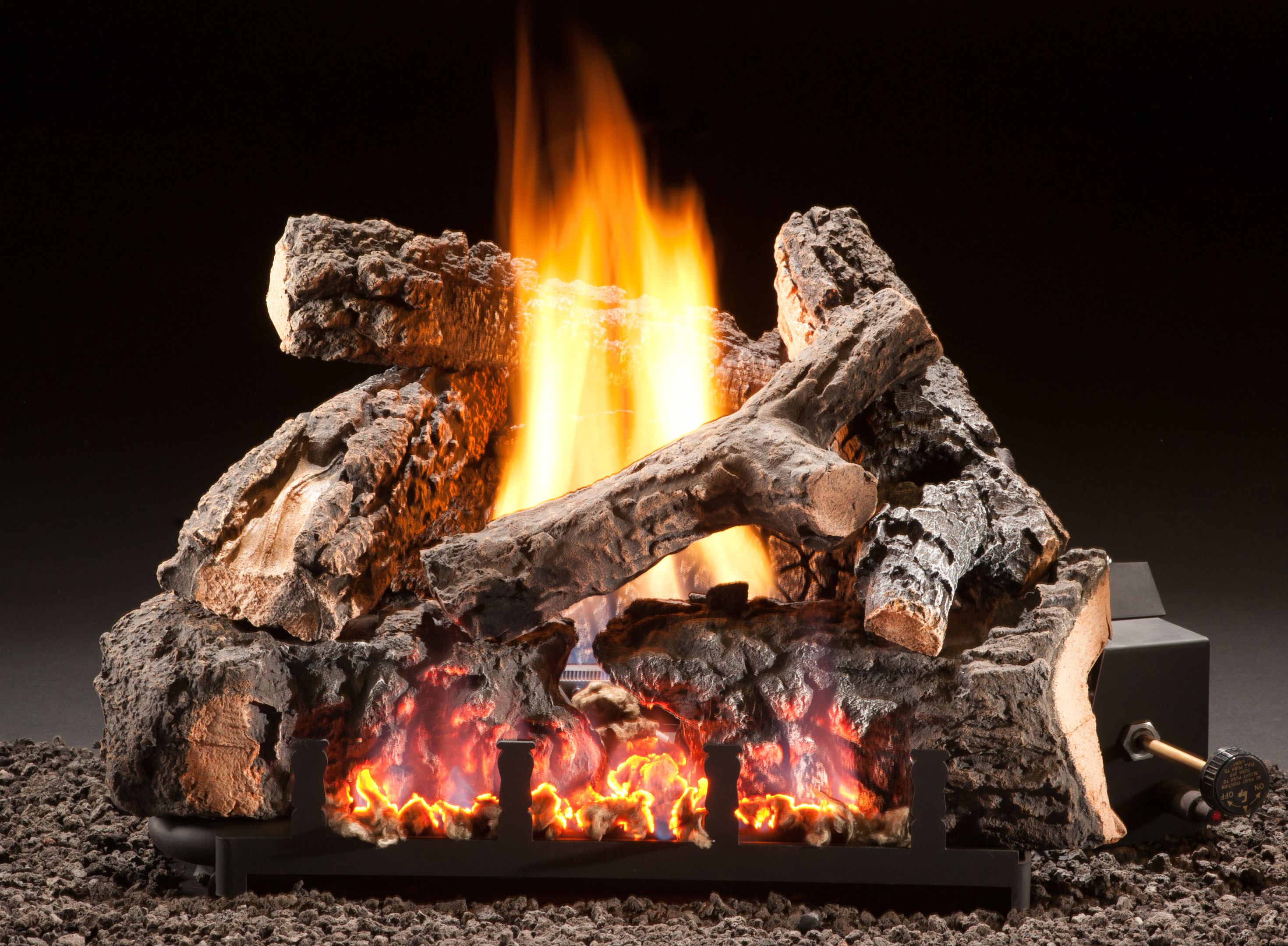 Vent-Free Gas Logs
Vent Free gas logs are designed to be operated in a wood burning fireplace with the damper closed or in a manufactured Vent Free firebox. With the damper closed all of the heat being produced by the Vent Free logs stays in the room. Vent Free logs are extremely efficient for zone heating.

Vent Free gas logs can be used in an existing Masonry or Prefabricated wood-burning fireplace with the damper closed. With the damper closed all the heat will travel to the top of the firebox and then out of the front of the fireplace.
Cozy Fire Vent-Free Log Set
Glow Series- Charleston Glow
Measure Before You Shop
Measuring your fireplace before you begin shopping is a great time-saving endeavor. Knowing your measurements is critical for pricing your desired log set, so get started now by downloading our Customer Measurement Guide to get started!