FIREPLACE
Southern Spa & Patio doesn't only carry gas logs & heaters. We are also dealers for prefabricated fireplaces, and fireboxes. In addition to the foundations of a beautifully custom fireplace, we also carry chimney pipes, parts, burners, and fittings you may need for your fireplace installation or maintenance.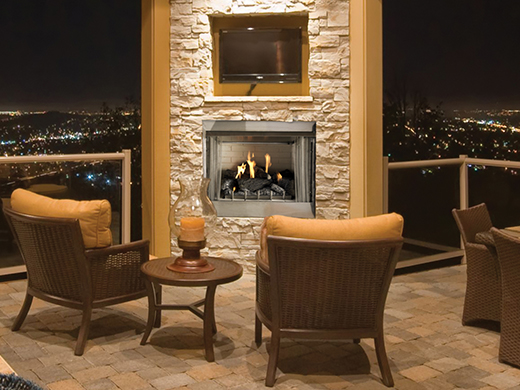 Fireplaces
Southern Spa & Patio is happy to be able to provide multiple options for your fireplace upgrade or initial construction. We carry electric options in addition to wood burning and gas logs set ups.

No matter your specific needs, Southern Spa & Patio is here to help you through the entire process to ensure the best possible experience by dealing with the manufacturers on your behalf and ensuring the utmost satisfaction with the end result of your project.
Direct-Vent Options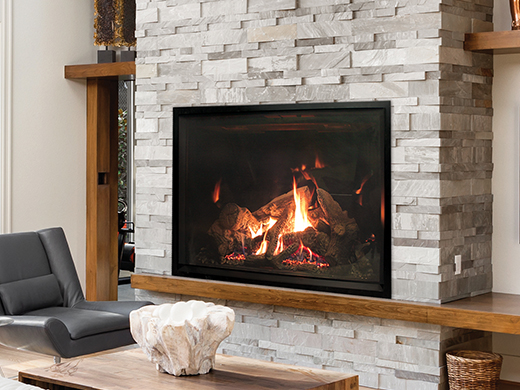 Direct-vent fireplaces work by employing outside air rather than air inside the home for combustion. The air comes in through a double vent pipe's outer chamber, while the inside chamber is used to send exhaust fumes outside the home. A loop is created as warm air leaves the pipe and dense, cooler air is brought in.
Vent-Free Options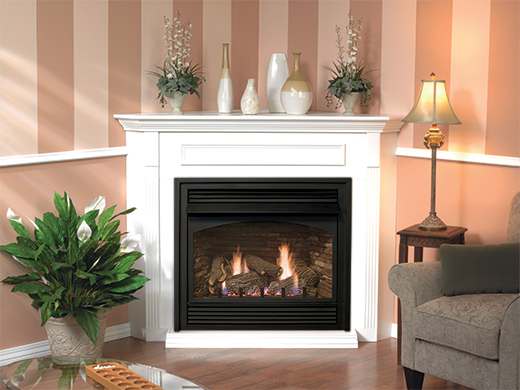 Many homeowners want a fireplace but installing a fireplace can often be a major problem due to venting. The number of homes being built with traditional chimneys or vented fireplaces has decreased due to the rise of energy-effiecient home building. Vent-Free fireplaces are a great option for these situations.
Electric Options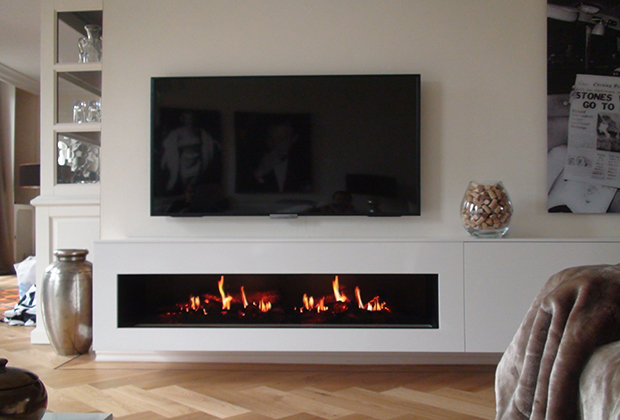 Electric heating doesn't require a flue or pipe-work, so there are no restrictions on building layout or design and no regulatory or planning issues associated with positioning of flues. Electric heaters can also be installed virtually anywhere in the room, again aiding freedom of design.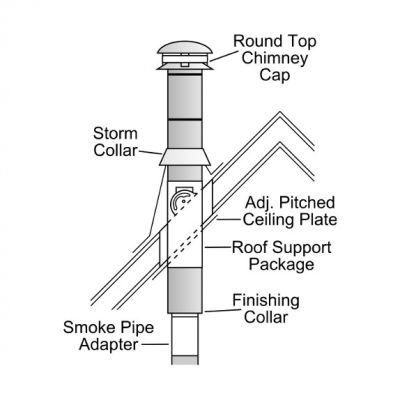 Fireplace Components
In addition to having prefabricated fireplaces and firebox inserts for gas, electric, and wood burning options, we are also able to provide pipe, chimney caps, connections, and sleeves.
Fireboxes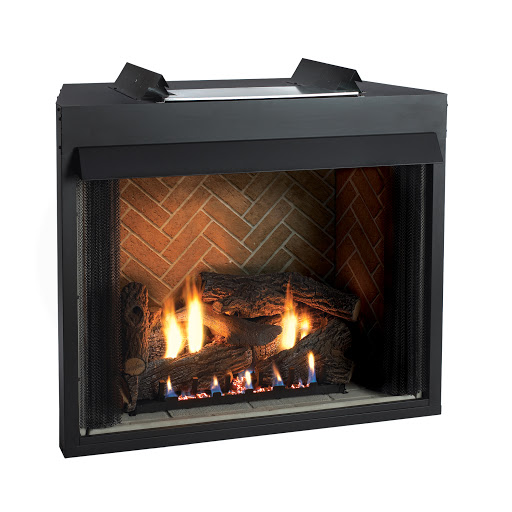 A firebox is the part of your fireplace where the actual fire burns. Masonry fireplaces, which are built of bricks or other stone, typically have a brick firebox. Prefabricated fireplaces consist of fireboxes that are made of metal and contain refractory stone panels which are able to be customized for you specific tastes.
Chimney Parts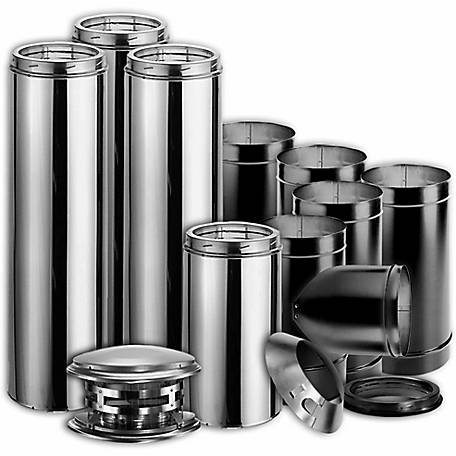 We are pleased to be able to provide standard sizes of chimney pipe lengths, spacers, wall snaps locks, roof flashing, storm collars, and chimney caps-- all the necessary components for your custom fireplace installation.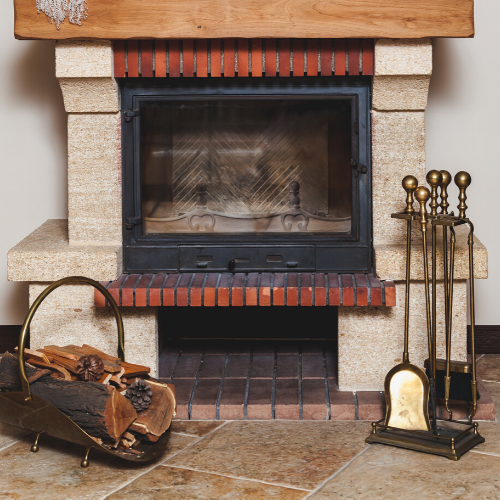 Fireplace Accessories
Still! We don't just stop at providing gas logs, fireplaces, and their components!
Nope, Southern Spa & Patio stocks grates, screens and tools as well as log holders, hearth rugs & other accessories!
Tool Sets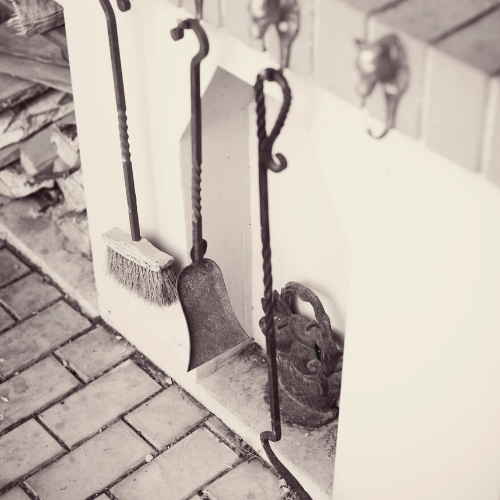 We stock tool sets in both traditional iron and stainless steel for outdoor applications. There are many styles and designs to choose from and we would be happy to help you choose and order the perfect set for you if we do not have it stocked in our showroom.
Grates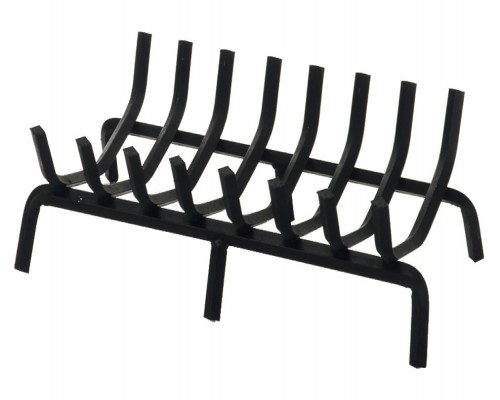 As with the tool sets, we stock a variety of grate styles and sizes for customers but we are happy to help you choose and order the perfect grate to fit your fireplace.
Screens
Since screens are more specific to the size and design of your fireplace, we stock a selection of standard sizes in our showroom. Special ordering is available for custom sizing, shape, and design.
Wood Holders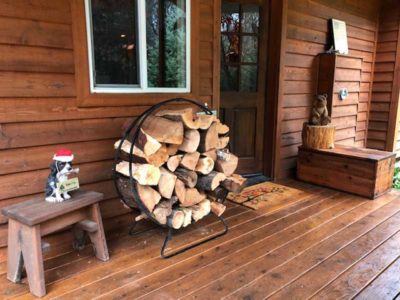 From Hearth Centers to Log Hoops and Baskets, we have a variation of sizes, styles and finishes in stock and more options are available to order.
SOME OF OUR FAVORITE VENDORS