OUTDOOR KITCHENS & COMPONENTS
We are your one stop hometown shop that sells all the components you need and has a kitchen designer on staff who will give you better choices and allow you to stay within your budget. In the long run, allowing us to assist you with planning your space, selecting components and overseeing their installation is likely to save money and give you the finished result you desire.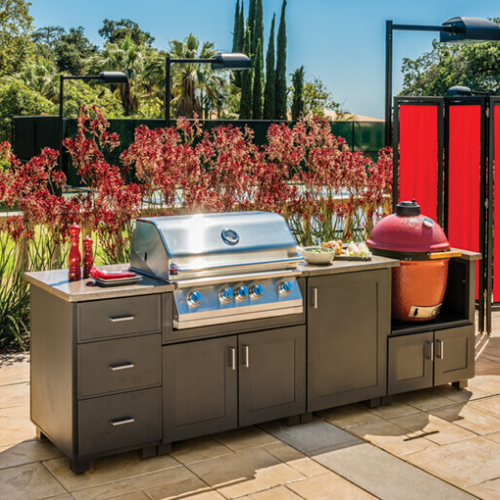 Cabinetry & Islands
Prefabricated island systems are available from several of our manufacturers and may be designed specifically for their equipment.
There are several options which span an extensive range of realistic panels resembling wood, stackstone, brick and coralstone to complement our cabinetry. No need for masons or cumbersome and expensive stone work. Trim and moldings bring design options that have only been available for indoor cabinetry... until now.
Blaze Islands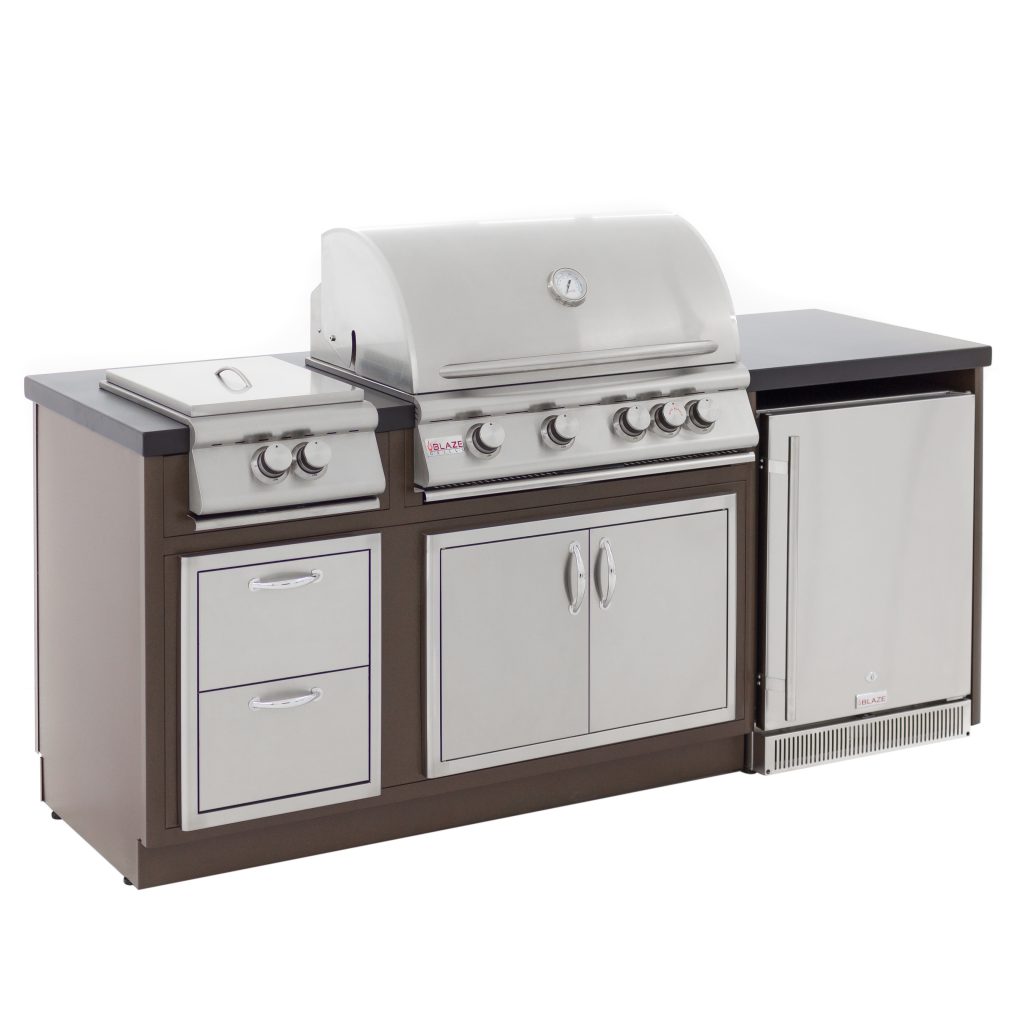 Enjoying outdoor kitchen grilling and entertaining has never been easier than with the Blaze Island. Featuring lightweight, all-aluminum construction with a welded frame for durability, the Blaze Island is light enough for two people to easily install and set up!
Fire Magic Islands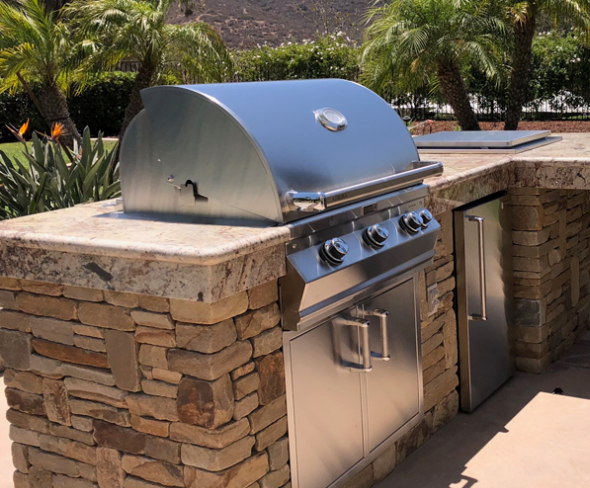 Constructed from durable Glass Fiber Reinforced Concrete(GFRC) and easily assembled on site, Fire Magic island systems are designed specifically for Fire Magic equipment and make a stunning outdoor kitchen. The island bases are a textured Cafe Blanco finish complemented with contrasting polished GFRC smoke countertops that provide a handsome concrete look that works in most any backyard.
Gensun Islands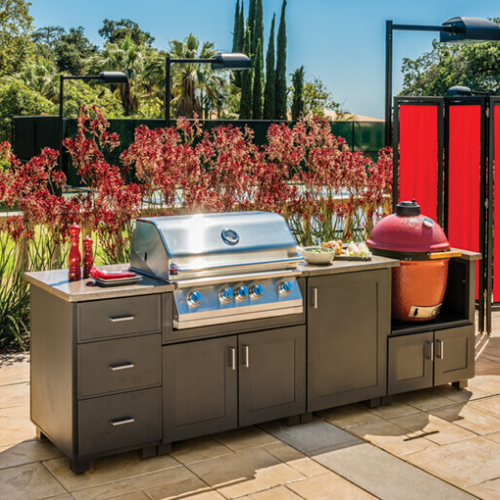 Kitchen Islands from Gensun Casual allow for both a natural/LP gas grill and a kamado grill. Many medium and large size natural gas or proane and kamado grills can be accommodated. Additional options include a fire table seating area or a pedestal table with umbrella hole.
Blaze Cabinets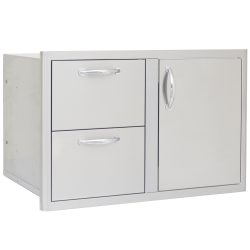 Blaze cabinets are constructed with commercial 304 grade stainless steel and gasket sealed doors in a fully enclosed design which will keep your stored items dry. Blaze cabinets have adjustable shelves which add versatility and flexibility to your cooking area, are built to last in an outdoor enviroment and are also backed by a lifetime warranty.
Challenger Cabinetry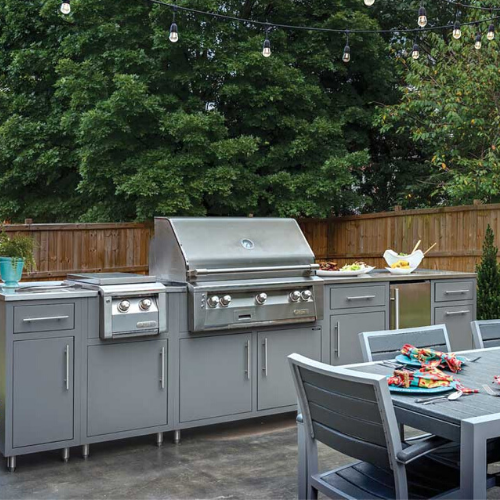 A Custom Outdoor Kitchen from Challenger Designs is one of convenience & durability from the best in the industry. Challenger Designs' cabinets are all aluminum, rust free, and feature an outdoor-rated powder coated finish for low maintenance that lasts a lifetime. These wonderful custom cabinetry options are made in the USA!
Stoll Industries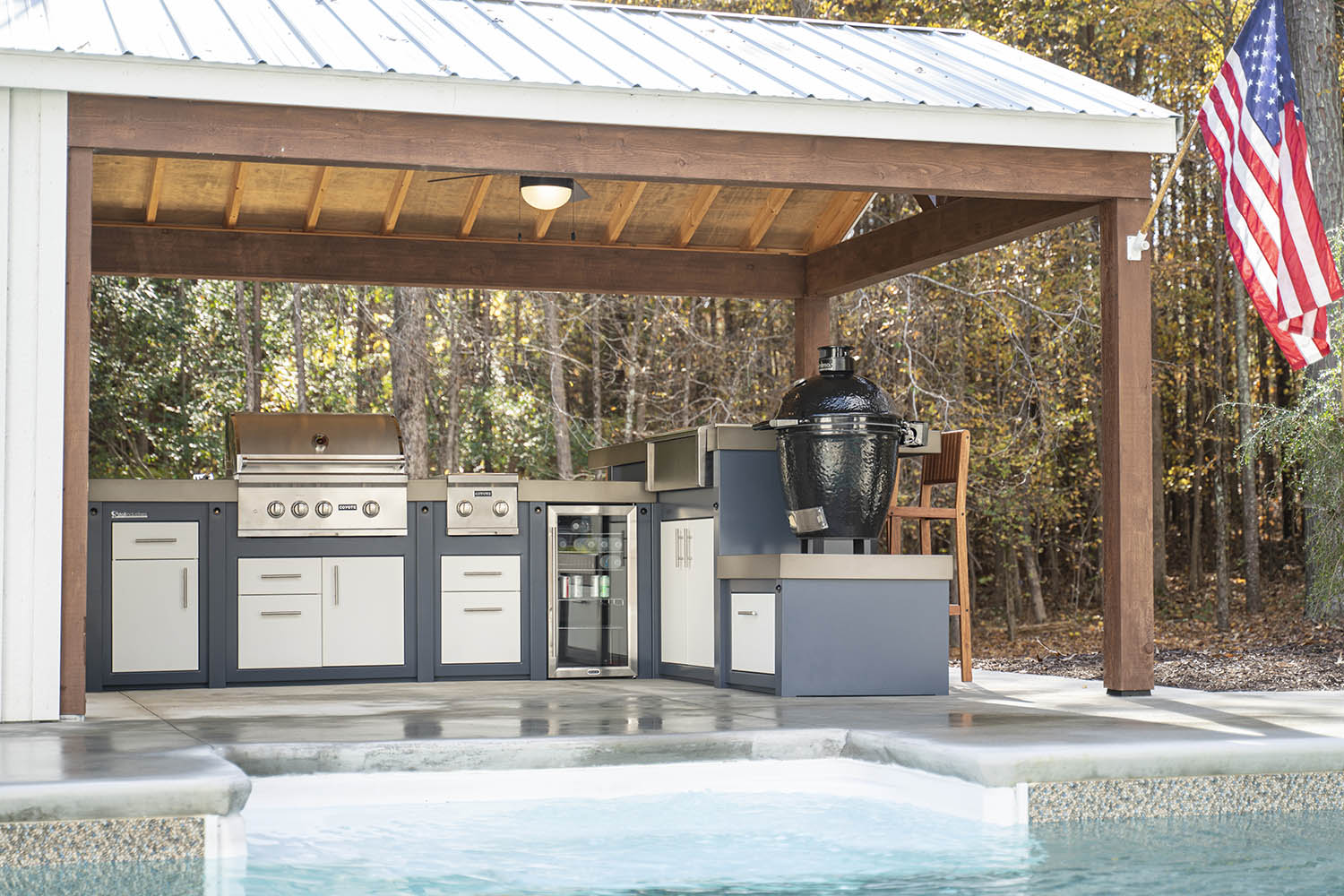 Customize a pre-designed outdoor kitchen island with our beautiful outdoor-rated finishes or design a unique outdoor kitchen with our built-to-order program. Our prefab outdoor kitchens come ready for you to enjoy. However, because these are modular outdoor kitchens, they can be delivered disassembled for ease of transport.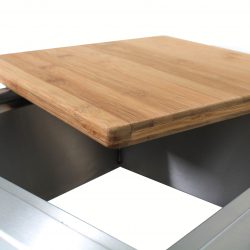 Components
From rerigertators and icemakers to trash chutes and beverage stations, Southern Spa & Patio is here to provide you the custom components you are looking for to go into your outdoor kitchen! We work with several brands, so we definitely have what you are looking for.
Refrigerators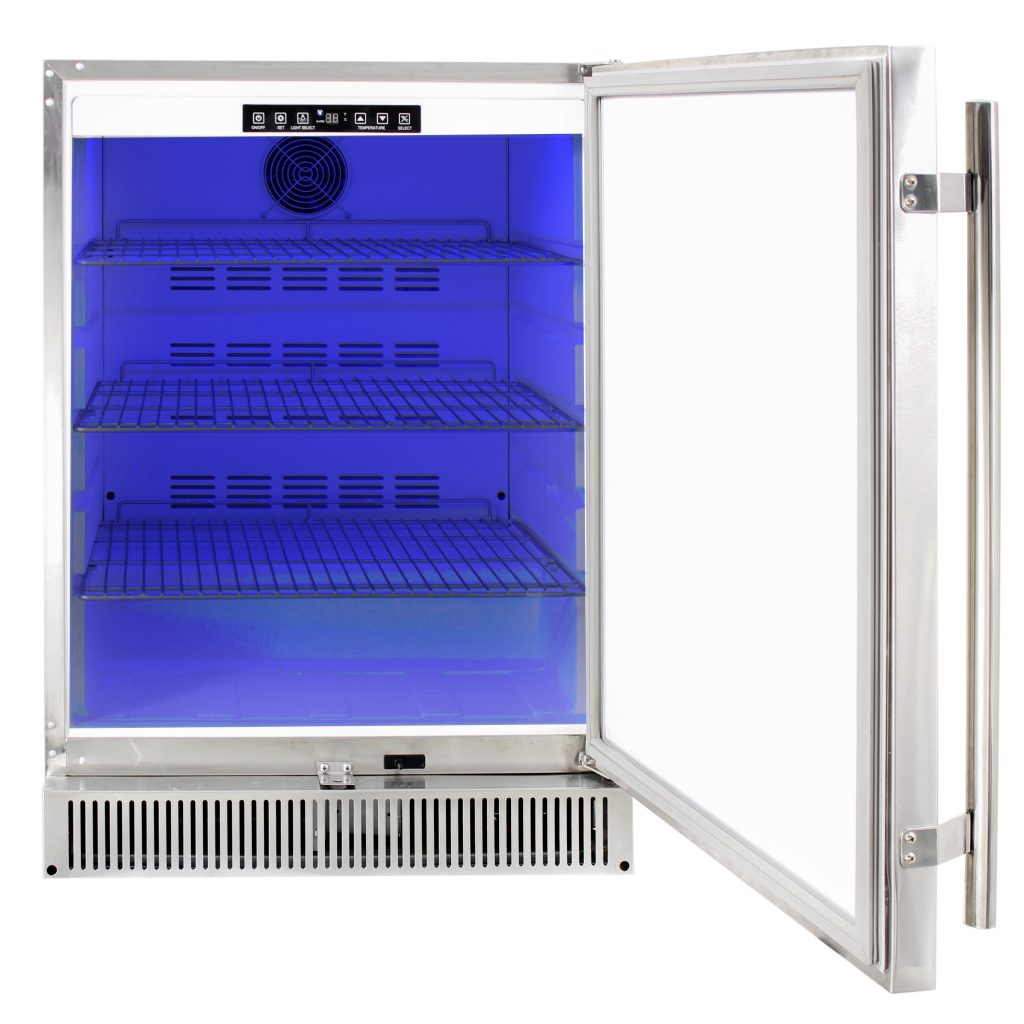 The Blaze Outdoor Rated Compact Refrigerator is the ideal space saving solution for outdoor kitchens built into your island. Interior design offers plenty of shelf space for all your favorite refreshments and foods. The stylish stainless steel design pairs well with your other outdoor kitchen products.
Ice Makers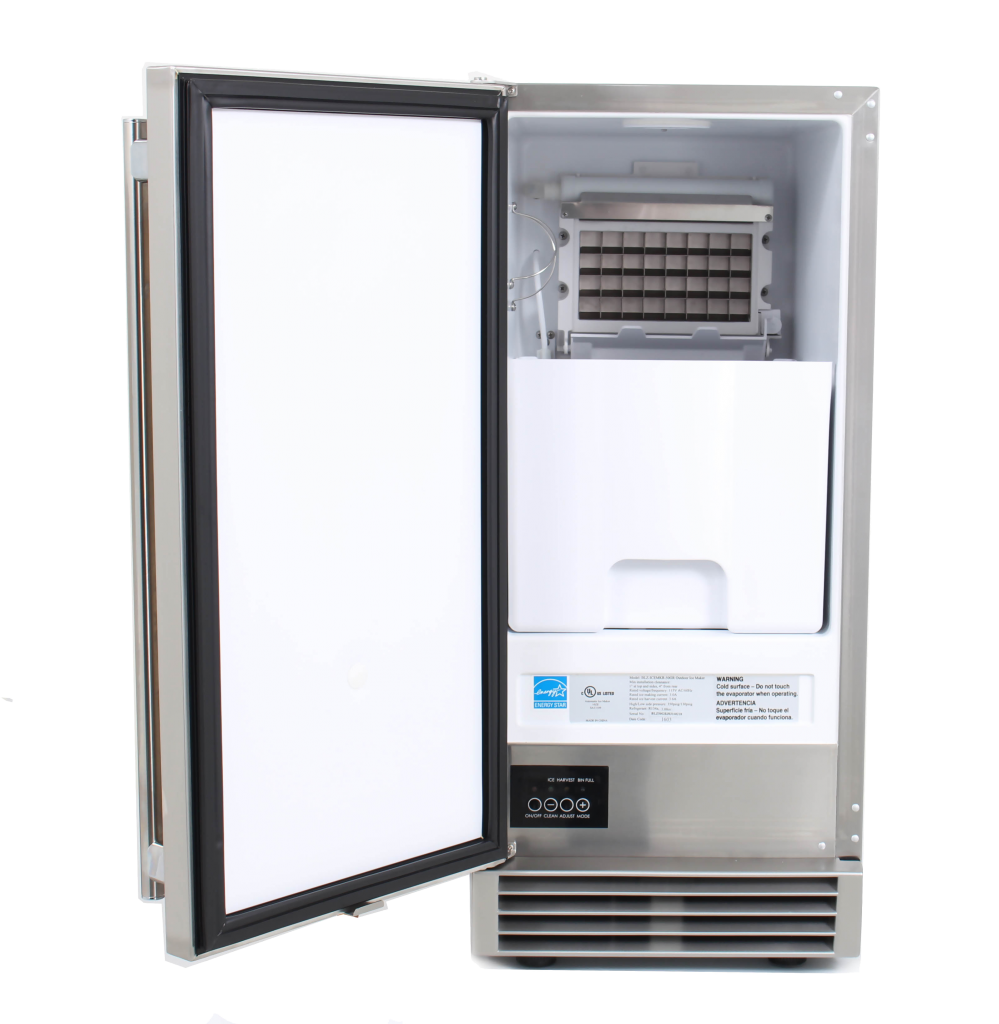 Outdoor entertaining is more enjoyable and convenient when you have everything in your outdoor kitchen. This outdoor ice maker eliminates unnecessary trips inside to get ice for your beverages. Capable of producing up to 50 pounds of cube ice per day and able to hold 25 pounds in its removable bin, the ice maker also includes a self cleaning mode and convenient one button operation. The unit is made from durable stainless steel and features a reversible door to suit your specific needs. The front venting design allows it to be used in a built-in application, or it can be used as a freestanding unit.
Sinks & Beverage Stations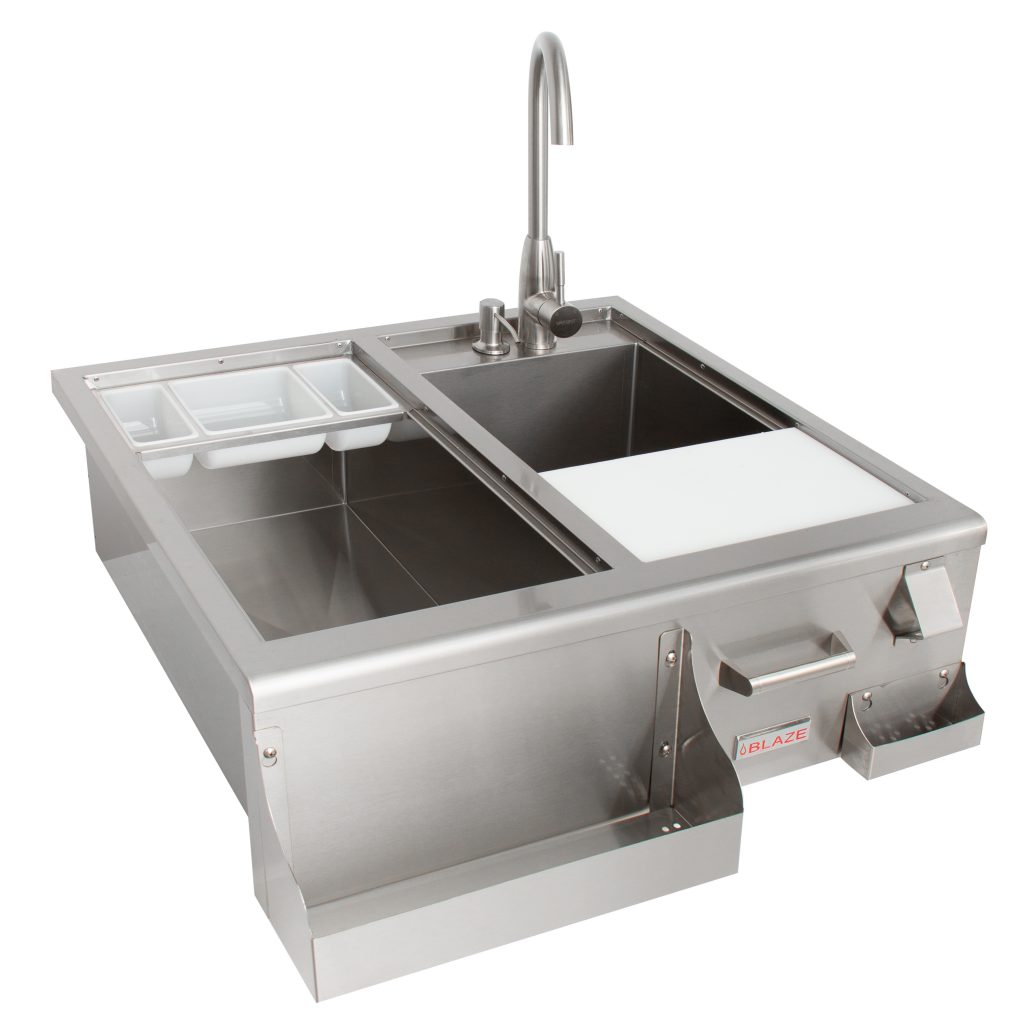 For quick and easy access, there is an attached bottle opener, a built-in soap dispenser, a front bottle storage and a removable three-part condiment tray included on this beverage station. Plus, Blaze included a cutting board that slides across the sink and can be removed for extra space. Made from 304 stainless steel it is both durable and stylish with a sleek design and curved edges and will fit perfectly in any outdoor kitchen.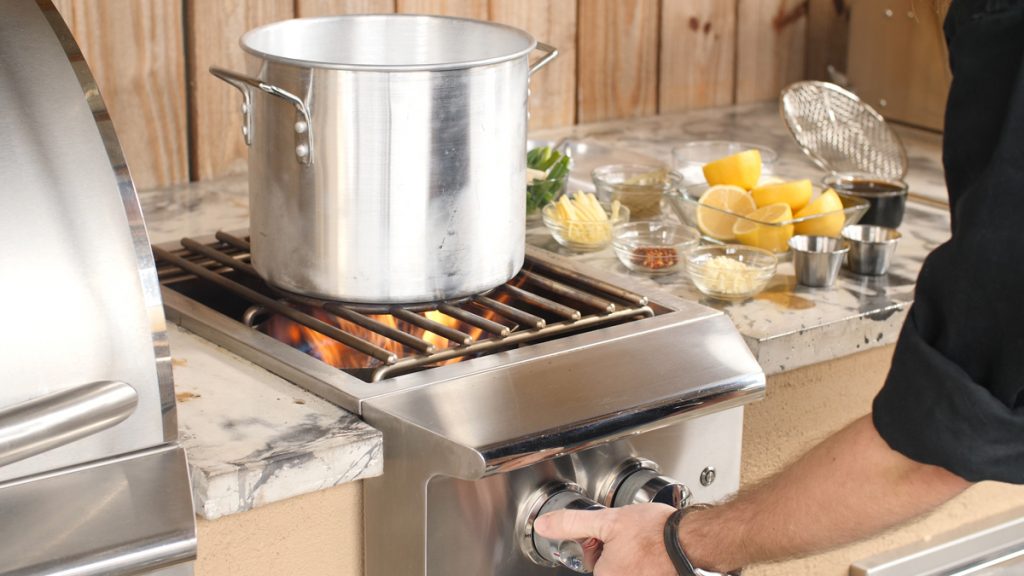 Upgrades
Upgrade features can be added to your custom or prefabricated grill islands to create your optimal outdoor cook space. Power & Side Burners, Rotisseries, Griddles, Smoke Boxes and Pizza Ovens are all upgrade items that you can add to your outdoor kitchen with the help of Southern Spa & Patio.
Burner Upgrades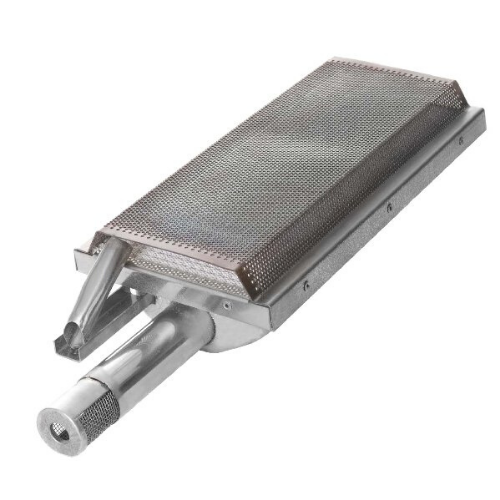 Upgrade a standard burner in your Blaze gas grill with the Blaze Infrared Burner to take your grilling to another level. Lit by a convenient flash tube, this infrared burner produces a powerful 14,000 BTU to reach the high temperatures needed for searing steaks, pork chops, vegetables and more. The infrared burner replaces the left-side standard burner on your Blaze grill.
Additional Burners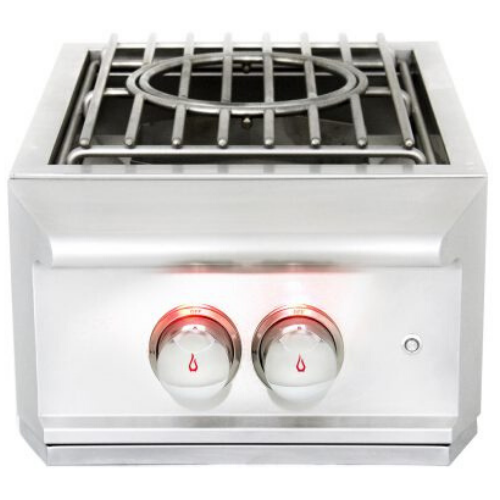 The Blaze Power Burner consists of an independently controlled 304 cast stainless steel inner and outer burner ring allowing a variety of cooking configurations. The inner ring is rated for 25,000 BTUs, and the outer ring is rated for 35,000 BTUs, for a combined total of 60,000 BTUs. The inner ring is great for simmering sauces and the outer ring is perfect for large skillets and pans. Use both burner rings together when boiling or frying. The cooking grid is constructed from heavy-duty stainless steel rods with a removable inner ring for cooking with a wok.
Specialty Components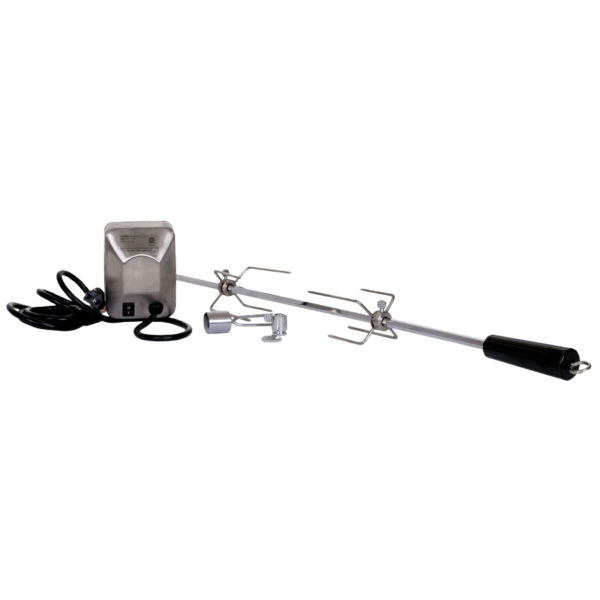 Adding a rotisserie kit allows you to roast whole chicken, pork loin, beef roasts and much more in the convenience of your BBQ grill.
Pizza stones and ovens are available from several of our brands to work alongside your chosen grilling apparatus.
Smoker Boxes are ideal for adding outstanding smoky flavor to grilled foods, without the hassle and mess of charcoal.
Many other specialty tools and accessories are regularly stocked and rotated to ensure we have a healthy variety of items to choose from.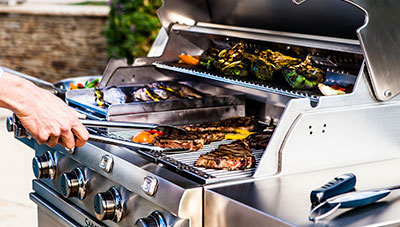 Accessories
Southern Spa & Patio carries many preparation accessories, from non-breakable place settings to protective covers. We stock covers from each of our brands as well as replacement parts and specialty items made to be used universally.
Pizza ovens, stones and peels- specifically designed for your ceramic or pellet grill. Grill cleaners, replacement and specialty grates for our ceramic grill brands, loof lighters, protective mats and wood planks are all kept stocked in our store. Call, message or visit today if you are looking for something specific.
Care & Maintenance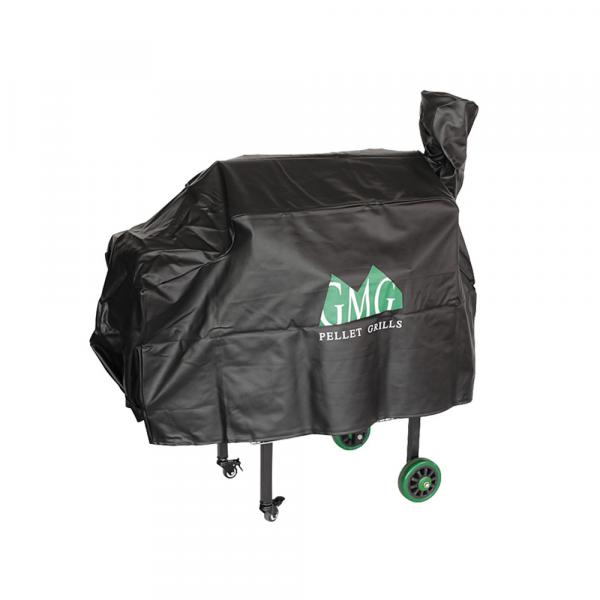 Care & Maintenance are a par for ownership of anything, including your grilling equipment. At Southern Spa & Patio, we have the covers, cleaners and replacement parts to help you maintain your investment.
Specialty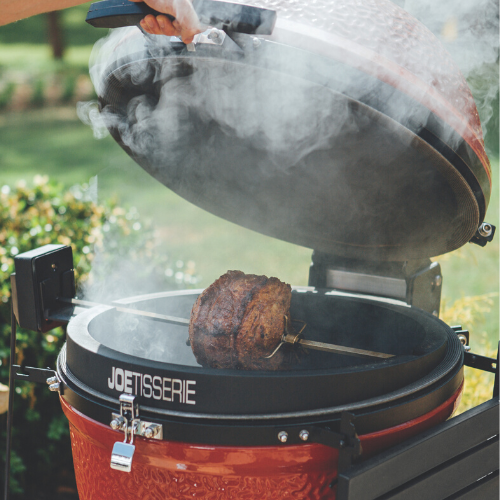 Specialty cooking surfaces and add-ons designed to work specifically with your grill brand. Kamado Joe and Primo both carry grates, cooking surfaces and tools designed to work with their brands. Kamado Joe's JOEtisserie is actually designed to work with the Classic Joe, Primo Kamado, and the Big Green Egg. Other specialty items that we stock at Southern Spa & Patio include pizza ovens, temperature control devices and drip pan trays.
Universal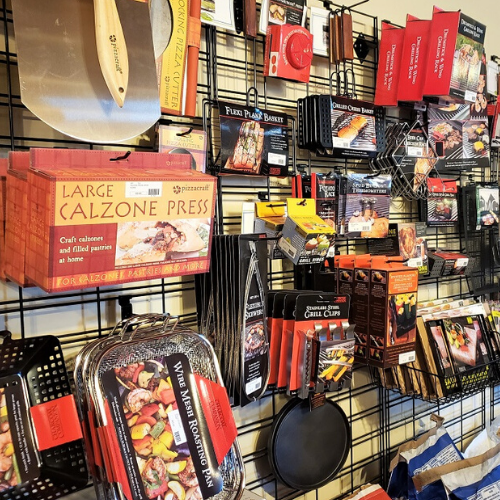 At Southern Spa & Patio we also stock universal grilling tools- ranging from tongs, spatulas and grilling gloves, rib racks and grilling planks. We carry a few varieties of wood pellets from Cookin Pellets and various brands of lump charcoal as well, including the ever popular Nature's Own Sugar Maple Hardwood lump charcoal.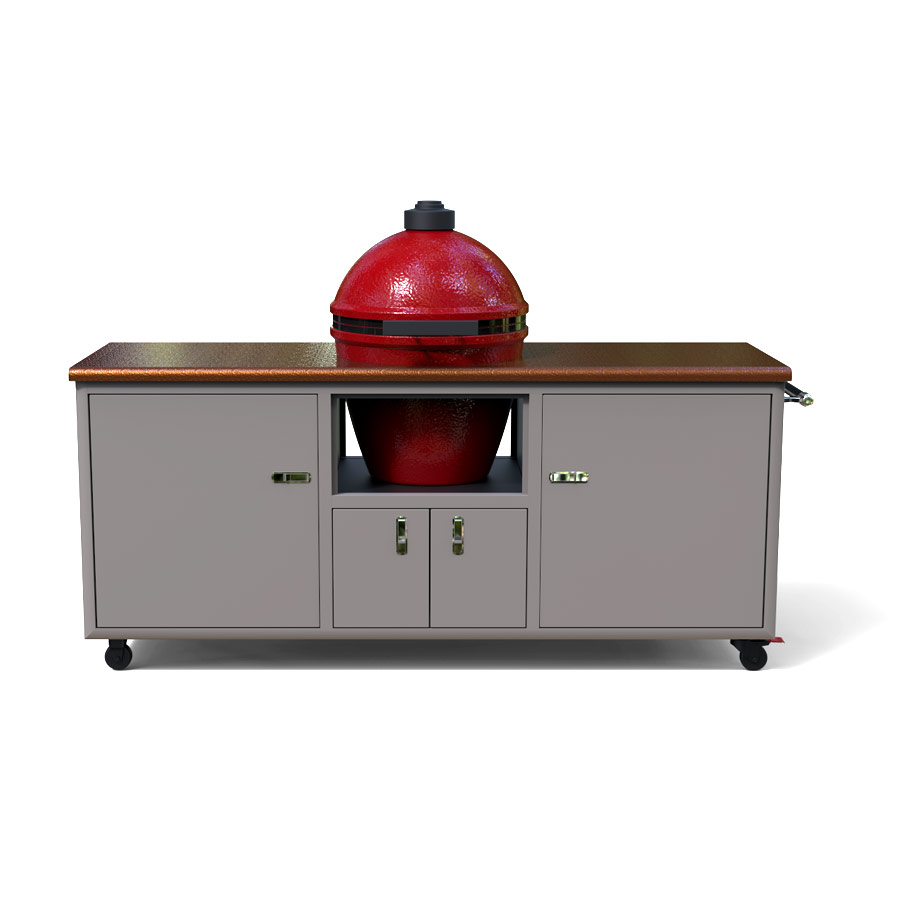 Grill Carts
Grill carts can be purchased prefabricated or customized for your specific needs. Challenger Carts come equipped to fit most charcoal smokers and provide you with the ease and convenience you need to harness your inner grill master.
Blaze Grill Carts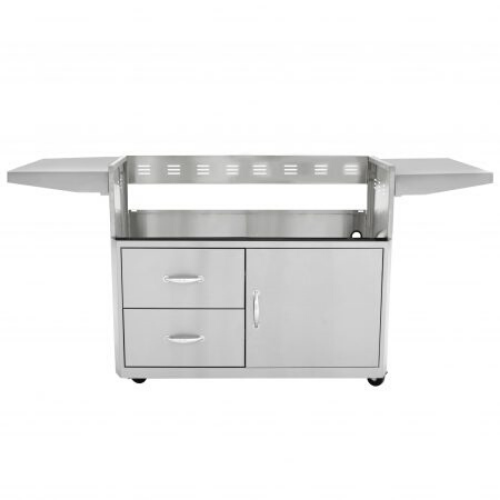 The stainless steel construction and heavy duty casters allow for mobility and durability in outdoor environments. Blaze grill carts are also backed by a Lifetime Warranty, so you can trust in the longevity of their products.
Grill Caddies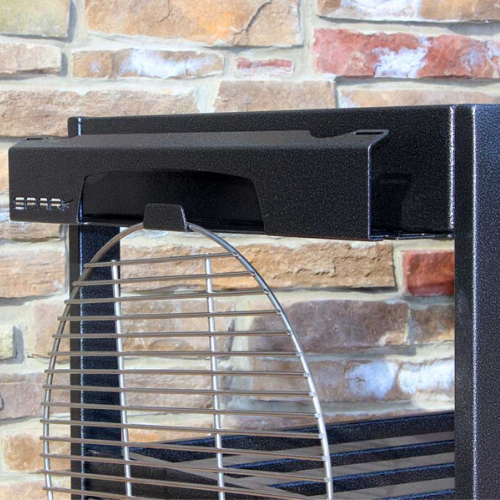 Spark Carts are a lightweight, open storage cart, constructed of an aluminum powder coated frame. It provides ample support and the same weatherproof, rust-resistant properties as the Torch carts or pre-fabricated islands but at a lower price point.
Challenger Carts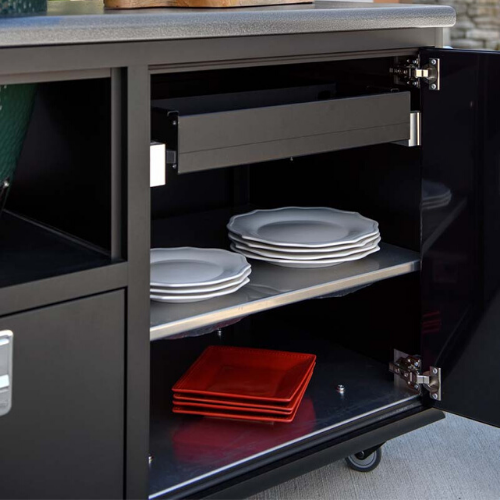 Torch Carts are a weatherproof, low-maintenance cabinet to support your ceramic grill. It features dry-sealed storage to protect all your grilling and outdoor kitchen equipment. Sizes vary to fit mulitple ceramic grill manufacturers. With its durable casters, the Torch makes it easy to move your ceramic grill.
For More Information about our Brands, the logos below will redirect you to our Vendors' sites.